Quicksilver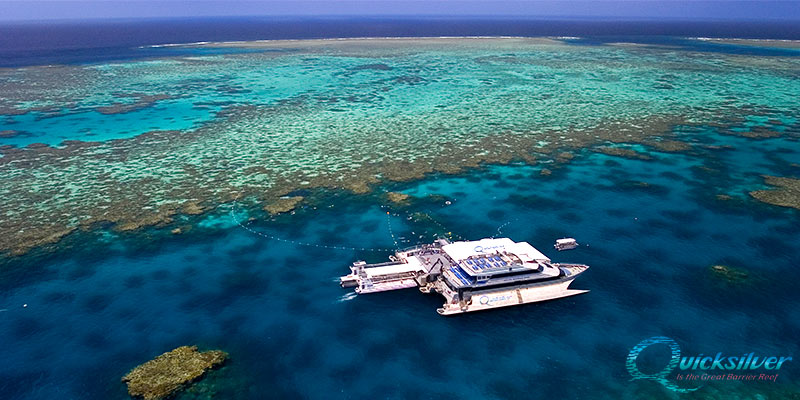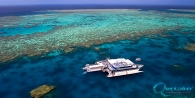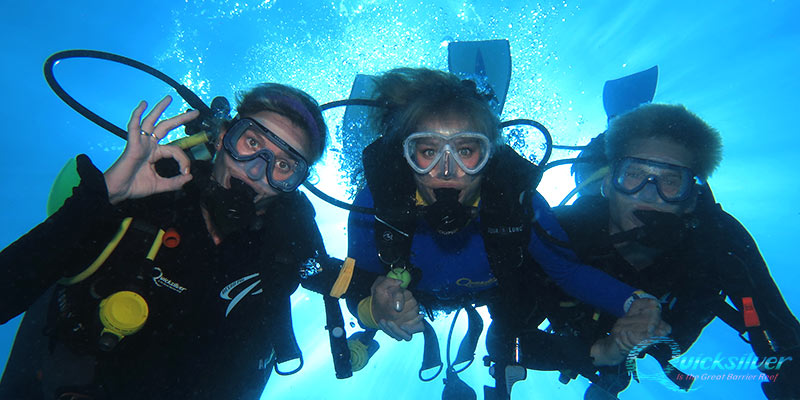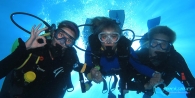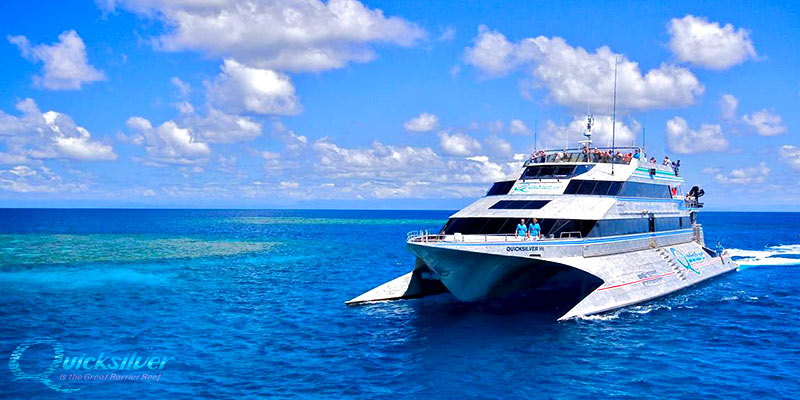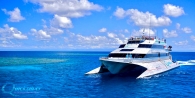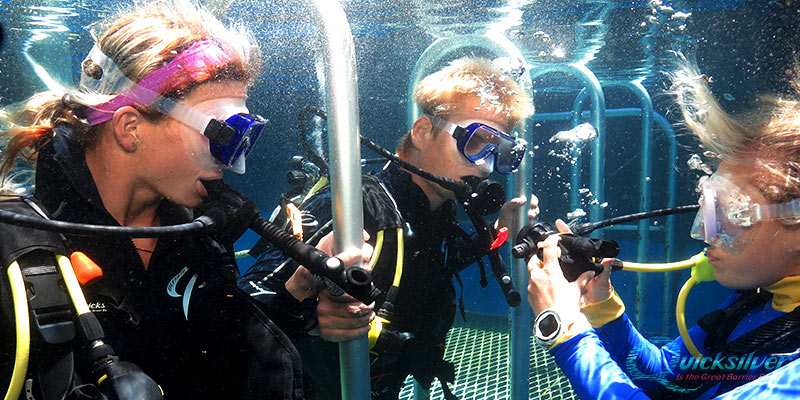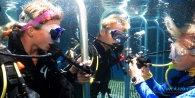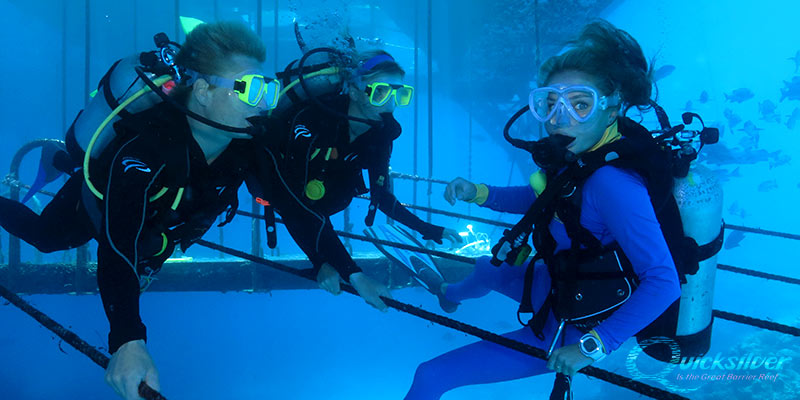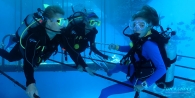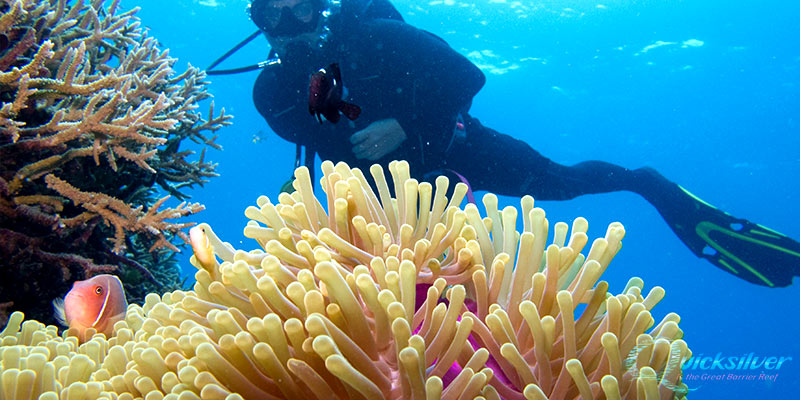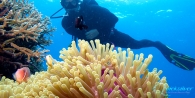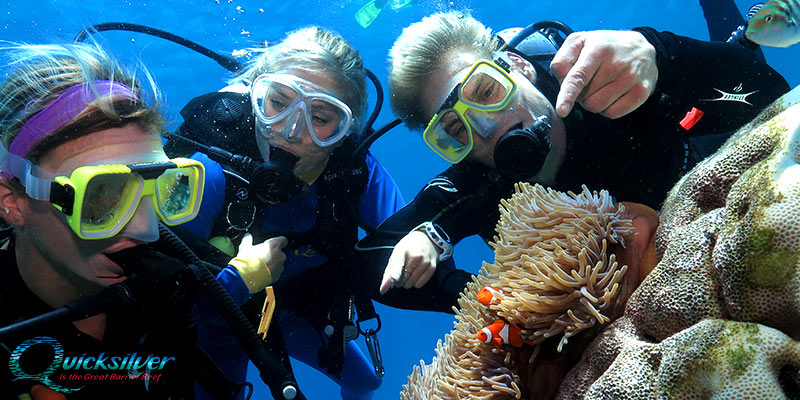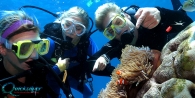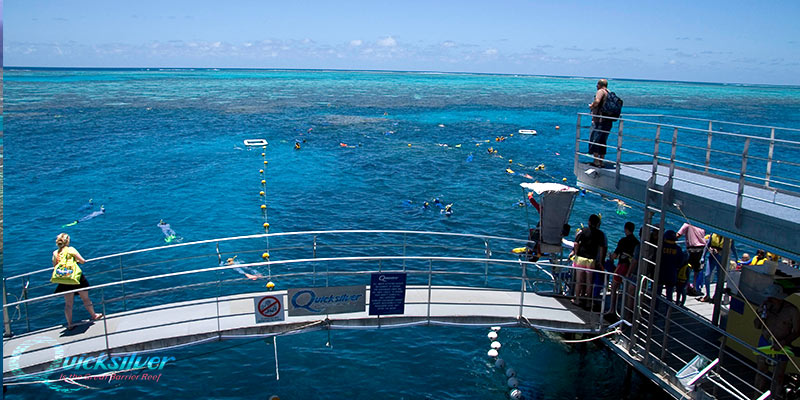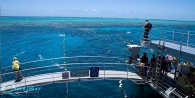 • SUPERB DIVING AT THE RENOWNED AGINCOURT REEF.
• IDEAL FOR EXPERIENCED DIVERS TRAVELLING WITH NON-DIVING COMPANIONS
• SPECIALLY DESIGNED DIVE PLATFORM FOR INTRODUCTORY DIVERS
The Pontoon (activity platform) provides the widest range of experiences in which to see the reef making it a great option for experienced certified divers travelling with family or non-diving companions. While the family are cruising in the semi-submersible or snorkelling (or trying an intro dive!) you can enjoy up to 2 certified dives. Scuba diving at the edge of Australia's continental shelf is simply spectacular. At these unique ribbon reefs, visibility is excellent and the variety of marine life exceptional. For first time and novice divers, it couldn't be easier at Quicksilver's pontoon. From the custom-designed dive platform, first time divers can take the plunge in confidence with a fully supervised introductory dive. No prior experience is necessary and you will have a qualified PADI dive instructor by your side.
First Time and Novice Divers have access to custom dive platform.
Certified Divers can enjoy up to two dives lasting approximately 40 minutes.
Refreshments: lunch, morning and afternoon tea are provided.
Quicksilver Cruises is Australia's most awarded Great Barrier Reef operator.